I can recall my Dad ordering my siblings and I a copy of
Harry Potter and the Sorcerer's Stone
from amazon.com when we were youngsters and were enchanted by all things mysterious and magical. I eagerly tore through those pages and could barely wait for the next book to be published. These memories are not all that dissimilar to others who grew up with Harry Potter as the book series of their generation. And so it is to the Harry Potter franchise that we turn to in our examination of the 2000s.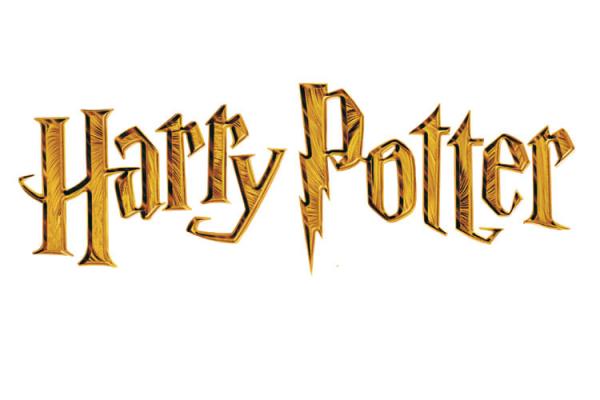 The Harry Potter books (there are seven of them) focus on the life of Harry Potter from his infancy to young adulthood. The newly orphaned Harry is left on is Uncle and Aunt's doorstep and endures years of what I would deem "servitude" to his own family. All until he begins to notice that he has special powers and then on his 11th birthday he is invited to attend Hogwarts School of Witchcraft and Wizardry. Harry is a wizard. The rest of the books describe his adventures and mishaps while at school and also wrestle with the evil villain, Lord Voldemort. This man wants to control the world and rid it of "muggles" (non-wizard folk) and any wizard who may come from a family without any magical parents of grandparents, or "mudbloods."
The literary series, the movie series, the theme park, the supplemental series have made J.K. Rowling the first author to make over one billion dollars. With over 400 million books sold in 67 languages, plus the movies series being dubbed in other languages, one must say that the Harry Potter enterprise has left an imprint in our global culture.Now some may dismiss the Harry Potter series as whimsical books and movies for children or even worse, as awful works that promote witchcraft and should be avoided and/or destroyed. But such attitudes do not value the implicit elements of faith that present themselves to readers and viewers. Let's look at a few of them.
The Issues of Ethnic and Racial Discrimination
Lord Voldemort's focus and obsession with his cohorts to promote the wizard pure bloods reminds us of racial and ethnic discrimination similar to that of World War II. Both Hitler and Stalin had massive pogroms aimed at killing and/or ridding them of those deemed undesirable. Included were Jews, people with disabilities, Roma (Gypsies), homosexuals, political dissidents, and more. This issue can bee seen perfectly in the character of Draco Malfoy, Harry's enemy at school, who has blonde hair, blue eyes, and whose parents are Voldemort supporters. Such attitudes of superiority are not supported by Harry and the rest of the "good guys" of the series because they see all people and magical creatures as worthy of having their own voice and should be respected as such.
Economic Inequality
The Malfoy family is of high economic standing with Draco's father working within the government. However the Weasley family, Harry's good friends and pure blood wizards, don't enjoy such economic privilege despite the fact that the Weasley father works for the wizard government as well. Throughout the series the Weasleys are looked down upon by those of greater wealth, but they do not let such attitudes bring them down nor do they give them any credence. What the Malfoys have in money, they lack in values. The Weasleys are the ideal family: they stick up for each other, they make the best whatever situation they are in, and they love each other fiercely.
The Power of Death
It seems safe to say that groups around the world and throughout time have been fascinated with death and all have dealt with it in different ways. So the same reactions are played out in this series. Lord Voldemort seeks to thwart death by becoming immortal. He even goes so far as to split his soul into seven pieces so that he could come back to life if he were to die. Indeed Voldemort wants to control death by conquering it.
Harry and his like minded friends and family take a different route. They focus on death as not something that needs to be fought with every waking breath, instead they focus on the value of relationships here in this world as well as looking past death. Eric Bumpus notes, "Harry reads two scripture passages on the tombstone of his parents and of Dumbledore's mother and sister...The first is from Matthew 6:21 ("Where you treasure is, there will your heart be also") and the second from 1 Corinthians 15:26 ("The last enemy to be destroyed is death")..." (
Don't Stop Believin'
, 181). Such passages note that there is a life after death, not a life without death. And Harry lives these out when he willingly sacrifices himself in Christ like fashion to save others, but ends up returning from the dead to stop Voldemort, the personification of evil, once and for all.
So please, do not dismiss Harry Potter as pure fiction or heresy, there are some excellent nuggets that pertain to our faith. It is in looking for God in unexpected places that we may be the most surprised! Next week is the final week of the faith in pop culture series. Any suggestions for a new series or something of the sort?
In Christ,
Tom
tomw@stmarks-nsp.org
"It is my belief...that the truth is generally preferable to lies." - Albus Dumbledore in
Harry Potter and the Goblit of Fire
, 2000